Our quality is not simply based on a monitored raw ingredients chain. Every single stage of the production process is also monitored. Our highly specialised industrial processes are based on production techniques we have mostly developed ourselves, and that are sometimes very complex.
Rigorous quality control is our key to success
Our quality control procedures are applied throughout the manufacturing process and guaranteed safety from the field to production. Only selected, high quality raw ingredients are included in the production process. Our success is also due to our special recipes. The intermediate products are processed further using highly specialised production technology. Strict quality controls here ensure consistent levels of product quality.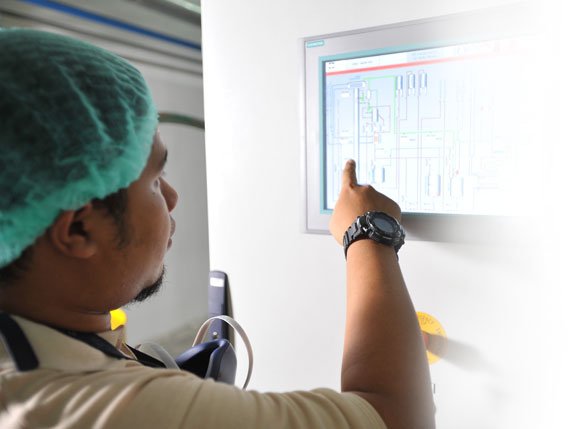 Strict checks on every aspect of production with international standards operation procedure in all processes.
Continuous customer-focus engagement, and never ending discussion on product variant development. Modern management and information system applied in every stage of activities for better efficiency
Never ending improvement on quality and product formulation
Sima Arôme is a strong company with the ambition of a constant growth. This gives our customers the peace of mind in the knowledge that they are dealing with the industry professionals.
With our highly specialised analytical instrument from the USA, we are able to create better modification and continuous improvement to support our customers' needs and requests.
The quality of the raw ingredients and the stringent checks they undergo are the basis for everything. From the field, via production, all the way through to our customers, not a step in the manufacturing process goes unmonitored.
In order to maintain and develop our position as a trailblazing company, we are always looking for people who would like to contribute to our success and further develop their potentials.
Sima Arôme is also leading the way in Research and Development.
Our R&D team is made up of professionals and researchers who dedicate their resources to finding innovative solutions through continual improvements in product quality and the development of new products.